Cleaning & Maintenance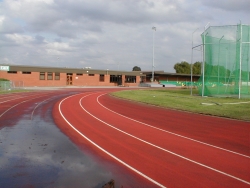 More and more Athletic Tracks and Sports Fields now use Synthetic Surfaces.
The main advantages of using this type of flooring are safety (anti slip), elasticity, water permeability and reduction in accidents.
Playdeck UK offer a cleaning service to prevent these advantages being lost as a result of damage caused by dirt and grime build up, which in turn results in a growth of algae.
A repair and maintenance service is available please contact us for more details.